Hunters are often concerned about feral hogs impacting a local deer herd, but feral cats? Well… it turns out that free-ranging house cats are doing more out in the woods than just killing mice and raiding songbird nests. Feral cats are also spreading parasites to white-tailed deer, other animals and maybe even to you. The problem is toxoplasmosis, a parasitic disease caused by the protozoan Toxoplasma gondii. Will cats infected with the parasite impact deer hunting in your area? Probably not, for a number of different reasons, but it's important to pay attention if you eat venison since this disease is prevalent in many areas.
It's currently estimated that more than 60 million people in the U.S. have the Toxoplasma parasite in them. Most folks will not get sick, though the parasite can cause serious problems for some people, such as those with weakened immune systems and babies whose mothers become infected for the first time during pregnancy. Problems stemming from an infection can include damage to the brain, eyes, and other organs; serious stuff.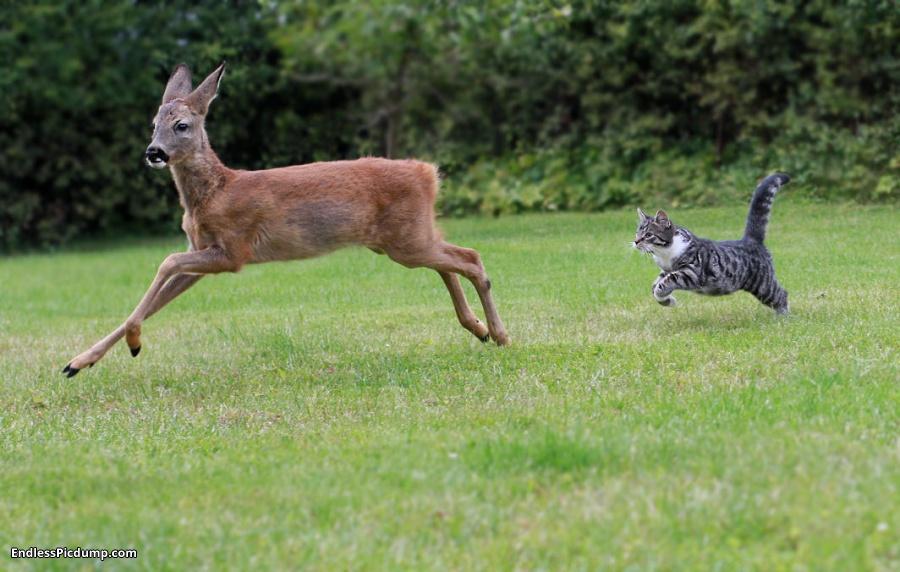 FK – That's one helluva mouse!
A few years back I had 5 female cats that all had kittens. All of sudden I had 30 cats. That's when I got out of the cat business.