As you know, Gun Owners of America strongly opposes all types of gun control — including the National Firearms Act and the NICS background check system.
And now there's a bill that will deal a major blow to both of those ugly marks on the Second Amendment.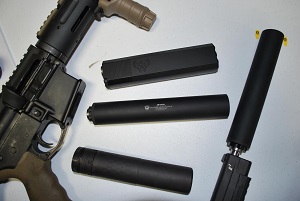 Senators Mike Lee and Mike Crapo, along with Representative Steve King introduced the "Silencers Helping Us Save Hearing Act" or SHUSH Act in both Senate and House (S. 1505 and H.R. 3139).
But you may be thinking: Isn't there already a suppressor bill in Congress? Yes, there is. It's the Hearing Protection Act which was has been introduced back in January.

Please click on the Take Action button to urge Senators and Representatives to cosponsor the SHUSH Act!
FK – That's why I prefer GOA to the 'No Rights that aren't Allowed' group. Have they ever openly said they are against 'all' gun control as any real American, not amerikan, would be?