A couple of points need to be made: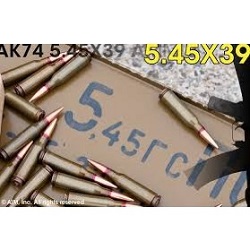 (1) First, the heavily-abused "armor piercing ammunition" ban was yet another gun control measure slammed through by Senator Bob Dole with the acquiescence of certain "pro-gun groups."
(2) Second, if anyone wondered why we have fought for almost thirty years to oppose efforts to make the definition of "armor piercing ammunition" much broader, malleable, and subject to abuse, this recent ATF action is their answer.
We have defeated Obama's efforts to rewrite this definition by statute.  But it is clear that, if the Obama administration can't get Congress to pass an ammunition ban, it will ban ammunition on its own accord.
FK – It's way past time to shut down the BATF Nazi trash, arrest and try for treason all BATF employees, give their retirement plans to their victims and repeal the 'law' they enforce. End of discussion.