For the past few weeks, GOA has been telling you about Obama's cruelest gun grab yet.
He's snatching guns from combat-wounded veterans — and planning the same for the elderly — using private personal records from Social Security and Veterans Administration to target anyone who has someone else handling their checkbook.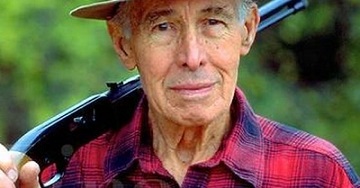 These people aren't criminals. They're not even dangerous. They're just having someone else handle their bills.
They are seniors and combat wounded veterans. It could be your mother or father. It could even be you.
Well, one member of Congress is doing something about it.
Congressman Sam Johnson, himself a combat-wounded veteran of both Vietnam and Korea and a seven-year Vietnam POW, has introduced H.R. 3516, the Social Security Beneficiary Second Amendment Rights Protection Act.
ACTION: Click here right now to contact your Representative and to urge him or her to co-sponsor and vote for H.R. 3516.
Millions of seniors could lose their guns, jeopardizing the ability of kids and grandchildren to inherit them
FK – The war is a long way from over:
FK – I'll vote for the candidate that will bring the troops home, activate the militias, and re-invade and re-conquer commiefornia and the other commie enclaves on the left and East coast.
FK – The most important 'private property' anyone owns is their own life, health, safety, and no one, anywhere, anytime has the 'right' to take that from them or deny them their most basic right, that of self defense.