---
Not a GOA member yet?  You can join Gun Owners of America today for only $20!
---
Help Deluge Congressional Offices in Favor of Concealed Carry Reciprocity
Congress is coming back into session next week.
And while gun grabbers are going to renew their push for more restrictive gun controls, Gun Owners of America plans to counter by demanding a vote on concealed carry reciprocity.
Over the past couple of weeks, GOA activists like yourself have sent thousands upon thousands of emails to Representatives and Senators, urging them to cosponsor concealed carry reciprocity.
As a result, we were able to double the number of cosponsors on H.R. 923 in just a few weeks.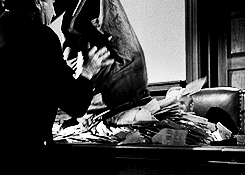 We now have over 110 Representatives who are cosponsoring Constitutional Carry reciprocity.
But we're not satisfied with stopping there.
Gun Owners of America is also planning to flood legislators' desks with postcards over the next couple of weeks.
Our postal mailing is going out the door as you read this email, so GOA members should be receiving their postcards soon.
If you are not receiving GOA's postal mailings, please click here to start receiving them.
Take Action and Put the Heat on Your Representative
Again, please remember to click here to get your action postcards if you're not already a GOA member who is getting postcards.
Your Representative will be returning to Washington, D.C., after the Labor Day weekend holiday.
So call him or her at 202-225-3121 and remind him/her how important it is to get Congress to take up Constitutional Carry reciprocity before the elections.
FK – My congress critter, Whitlessfield, is a lame duck and has been useless. Maybe Comer will do something about this.
FK – Some more background on the evil the pathetic cowardly sheeple of this country tolerate:
FK – The words 'illegal gun' are not found in the Second Amendment!
The prez assassination attempt was the excuse. The reason is the communists/globalists want us disarmed so we can't kill them when enough finally see the necessity of doing so.
We – are – at – WAR!
The Bill of Rights is what we're fighting for.