Last week, GOA briefly told you about the Obama Administration's most recent assault on gun owners. It is the so-called "Unified Agenda" containing 12 proposed anti-gun regulations being planned by the Justice Department.
The revelation of this "Unified Agenda" prompted a Fox News discussion last week, where GOA Executive Director Larry Pratt debated an anti-gun (Bloomberg) spokesman. You can view that debate here.
Sadly, this is one of those "we told them so" moments, where gun owners nationwide warned Republican Senators that a Department of Justice run by Loretta Lynch would be no more favorable to us than it had been under Eric Holder.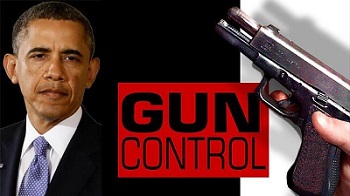 For nearly a month, gun owners like you fought to prevent the confirmation of Lynch to be Attorney General of the United States.
But despite withering pressure from the grassroots, Senators like Orrin Hatch of Utah and Mitch McConnell of Kentucky thought they knew better than the "fools" who elected them.
snip
ACTION: Contact your Senators to rebuke those who supported Lynch and to thank those who opposed her. Urge them to use the congressional "power of the purse" to remove the funding for every single one of Lynch's new, anti-gun regulations.
FK – From the NRA: