"[The District Court] brazenly has ruled that Maryland may 'infringe' a right that the Constitution plainly states 'shall not be infringed.' Such a ruling cannot stand." — from GOA's brief in Kolbe v. O'Malley
A GOA-backed case is making its way through the court system right now — a case that, if successful, would bring down one of the toughest gun laws in one of the bluest states in the Union.
To this end, GOA and its foundation (GOF) are challenging Maryland's so-called "assault weapons" ban in the U.S. Court of Appeals for the Fourth Circuit.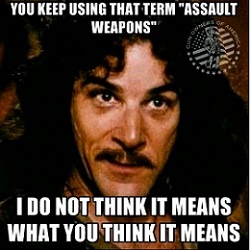 Click here to read the brief in Kolbe v. O'Malley.
In 2013, Maryland banned the possession or transfer of what it calls "assault weapons" and prohibited the transfer of so-called "large capacity magazines."
Chief Judge Catherine Blake, a Clinton-appointee to the U.S. District Court for the District of Maryland, sided in favor of the law.  But in doing so, she engaged in a form of analysis of the Second Amendment that may be without precedent in the history of the Republic.
FK – Commie trash is commie trash with or without a black robe and should be arrested, tried for treason against human Liberty and executed because it broke its oath to uphold the Bill of Rights the moment it was sworn in.