Florida news station WKMG-TV reports that George Zimmerman was shot in the face on Lake Mary Boulevard, near Rinehart Road, in Lake Mary on Monday.
Lake Mary police have not yet provided details about what exactly led to the shooting, but acknowledged that there were two vehicles involved in the incident. Lake Mary police spokeswoman Bianca Gillett told CNN that the shooting appeared to originate from a road rage incident, according to ABC15.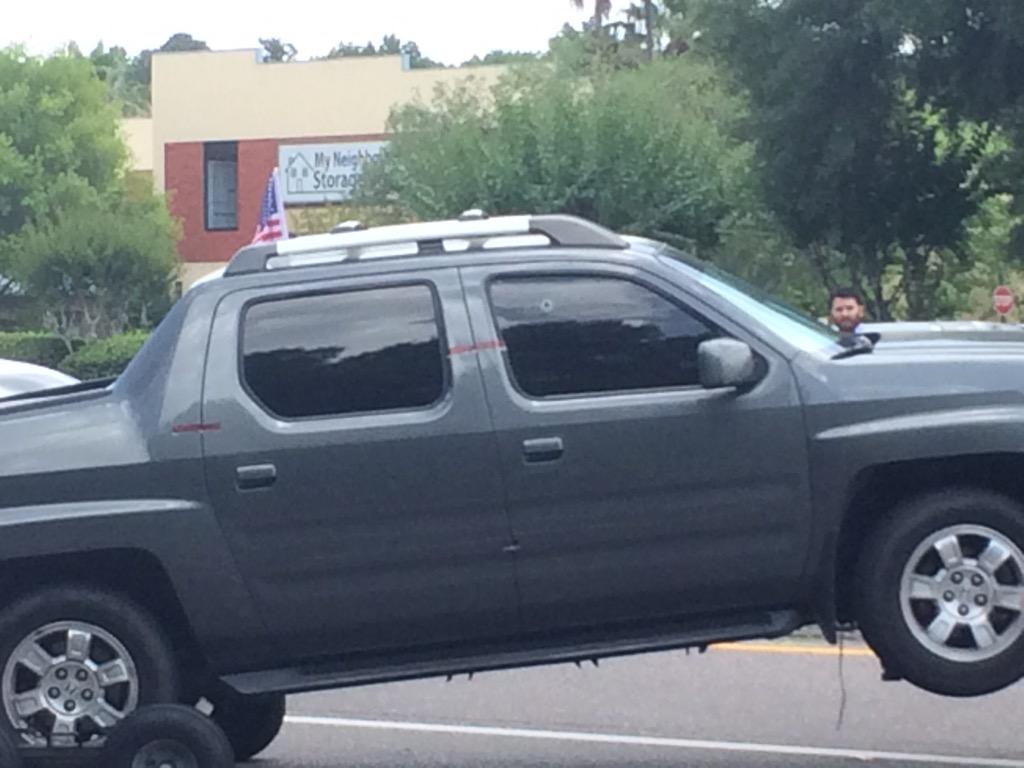 FK – One shot, thru a truck window, and hit his head. Not bad. Will we hear the full real story?
Maybe not such a good shot:
FK – Update on 5/12: