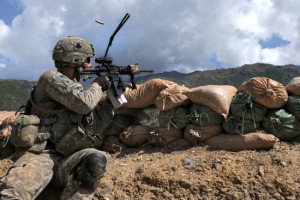 In this guide we are going to go over the Top 20 Firefight Rules for any warfighter to live by.
In this day and age of high speed drills, and 'tacticool' gear we can often lose sight of essential firefight rules, fogging up the basics and getting your ass in a world of hurt.With this in mind we are going to talk about 20 bedrock rules anyone who will end up in a firefight should know.
Focus on these rules first and foremost, worry about looking cool later.
Ditch style for the kill
I know you guys all love Travis Haley, focusing on your stance and strategies.
The reality is in a firefight all that shit goes out the window and no one will give a damn about your stance, tactics, or caliber.
The only thing that matters is who lives, and who dies, if you have to operate dirty for the kill, do it.
FK – There's no 'stance' that will replace long practice and being able to shoot from any position…